Credit card debt and
Consumer Loans collection services
Modern solutions for early and late stage collections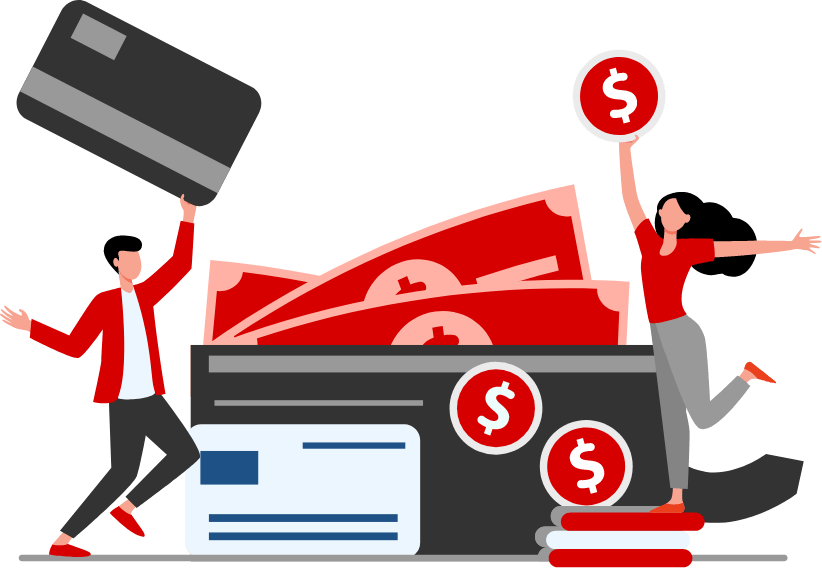 With over 25 years of industry experience servicing some of the largest financial institutions in the United States, First Credit Services (FCS) is your best choice for credit cards debt collection and other consumer debt collection. We've invested heavily in reimagining our approach to adapt to changes in consumer behaviors and technology. Our advanced compliance driven, Omnichannel engagement approach incorporates data analytics, AI/ML, and predictive modeling to open up lines of communications and ensure right party contact. This dedication to technology and data science provides our clients with some of the highest debt recovery rates in the industry.
First-Party (Early Stage Collection)
Having an effective early intervention strategy is the best way to reduce your roll rate, minimize the amount of bad debt you send to collections, and improve customer loyalty. Our OmniXp platform enables us to connect early with your past due accounts and work with them to find the appropriate resolution. Our client's customers appreciate the way we empathize with their unique situations and work with them to get back on track.
Our First-Party Collection Services:
Presents itself as members of your team, not First Credit Services.
Scales easily to the demands of your department.
Seamlessly integrates with your systems.
Opens communication lines with our OminiXp platform
Improves customer relations, lowers roll rates, and reduces delinquencies.
Third-Party (Late Stage Collections)
First Credit Services has reimagined consumer loan and credit card debt collections by modernizing traditional methodologies. We've spent millions investing in technologies like our OmniXp contact platform and our EngageRight machine learning engine. Together these powerful tools optimize our right contact rates and provide consumers the freedom to connect and pay through the medium they prefer. We've revolutionized the way credit card debt and consumer loan collection agencies engage consumers and recover revenue for their clients.
Why choose First Credit Services
Modernized approach with personal connections and digital touches.
Nationally licensed with global reach.
PCI DSS Level 1 and SOC 2 Type II Compliant.
Omnichannel engagement approach (OmniXp).
EngageRight's custom data driven strategy.
Successful servicing resumé, including Fortune 500 companies.
Experience in servicing prime and subprime markets.
Flexible in the streams we service (primary – quintenary).
"Our company has been through a few collection agencies over the years with my business and we are overjoyed with this agency. They collect so much more than any other collection agency I have worked with. But on top of them recovering a good chunk of past revenue, many of our patients who FCS has contacted have continued to stay loyal and come back to our office in the future with positive experiences. We are glad that they are respecting our patients when trying to collect money from them. "
- Manager of Billing, Healthcare Provider
"FCS has been our EBO partner for over 5 years. Since working with them, our hospital has realized significant drops in our dispute resolution times and the amount of bad debt we send to collections. They've truly mastered the art of navigating insurance claims and patient reimbursement. We look forward to working with them for many more years. "
- Manager of Billing, Healthcare Provider
"We have very strict requirements in place that need to be met by our collection vendors. FCS checked all our boxes and continue to pass our ongoing compliance and regulatory audits. We also set very aggressive collection goals for our Third-Party Agencies. FCS has always met or exceed those targets. I highly recommend FCS for your collection needs."
- Manager of Billing, Healthcare Provider
The latest from First Credit Services
21 June 2023
Our client operates a chain of high-volume health clubs. They saw the amount of time their managers and front desk...
Interested to know more? We can help.