Member Engagement and


Retention Solutions
Our Member Engagement

and Retentionn Solutions
First Credit Services provides club owners with a Virtual Member Experience Center, capable of handling all types of member engagements. Our Member Experience Center operates under your brand, utilizes your messaging, seamlessly integrates with your systems, provides omnichannel engagements, andscales to your business needs. Members that interact with an FCS Virtual Member Experience Center, will think they are speaking with one of your employees and will appreciate the ease of accessibility.
By utilizing FCS's Virtual Service Center you'll
Provide exceptional service to your members

Reduce labor cost

Streamline process and ensure strict following of company procedures

Improve member retention

Grow revenue
Cancellations request are a constant for clubs and they require a significant amount of staff time to process correctly.  Trying to respond to all the cancelation request coming in from phone calls, emails, and in person is tall order for staff who are also focused on the existing member experience and signing up new ones.  All too often staff quickly run through the process and miss the opportunity to retain the member or collect any outstanding balances. By diverting all cancellation request (phone, email, online) to our Virtual Member Experience Center, you assure that all requests are handled properly, strictly following your process. All emails and online request will receive phone calls from the Virtual Member Experience Center prior to processing any cancellations. Our staff's will do everything possible to retain your members. When retention is not an option, we collect any outstanding balance, which often goes unpaid. Not only will we ensure consistent process and excellent customer service, but we also remove the cancellation conversation outside of your club. Removing potentially inflammatory conversations from the front desk of your gym.
Failed Payment Management
About 7% of all credit cards fitness centers process each month will decline. Not having a consistent and extensive follow up process can cost you thousands of dollars in missed revenue each year. Utilizing your billing company to perform the follow up for you can be expensive and lead to you losing out on all late fees as well as incurring other expenses like higher processing fees. FCS Failed Payment Management Services provides clubs with an extensive 60-day omnichannel follow up process that helps owners recover up to 80% of their failed drafts. We engage as members of your team, politely notifying members of their failed payment and work with them to get their account current and retain their membership. Best of all, you keep a 100% of the revenue we collect!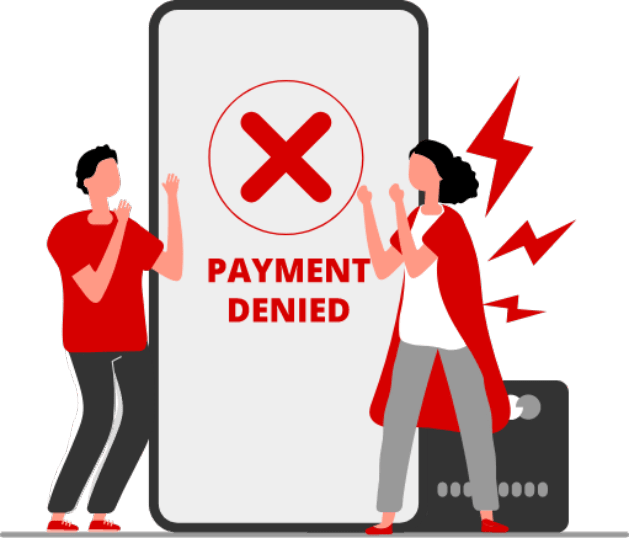 "We have cultivated a strong relationship with First Credit Services over the years. They are our preferred collections partner and have upheld the reputation of our brand working seamlessly with existing and new Franchise operators. FCS has a compliant collection process, they treat our members with respect and engage with our members in a manner that drives retention in this highly competitive market."
COO - National Fitness Brand
"First Credit takes over the difficult task of communicating and working with delinquent patients. Their integration with our billing platform has streamlined the entire process taking the stress off our lab managers. FCS enables our operating teams to focus on what's important, providing great service for our patients."
CFO - Clinical Laboratory Company
"FCS' failed payment recovery service is a no brainer for our business. They've helped us recover over 70% of our failed payments each month."
VP of Membership - Coffee Subscription Company
The latest from First Credit Services
21 June 2023
Our client operates a chain of high-volume health clubs. They saw the amount of time their managers and front desk...
Interested to know more? We can help.